New Defra Chief Scientist Appointed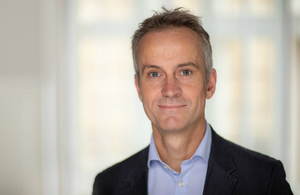 Professor Gideon Henderson FRS has been appointed by Defra to be the department's new Chief Scientific Adviser (CSA).
Professor Henderson, currently a Professor of Earth Sciences at the University of Oxford and until recently its head of department, will join Defra in October this year. He will replace Sir Ian Boyd, who is leaving Defra after seven years in the post.
The CSA sits on Defra's Board and is responsible for overseeing the quality of evidence that the department relies on for policy decisions. The CSA also provides Ministers with scientific advice and sets the priorities for scientific research and evidence-gathering.